I'm a US West Coast fan. I think that this is not news to you, because I've already published a lot of posts about California. But this June, I arrived for the first time of my life on the East Coast. My trip started in Miami, brought me to New York and further to Connecticut and Massachusetts and finally to Boston. During my trip I saw a lot of different places. The East of the USA is very varied, starting with the tropical climate and landscape in Miami and ending with historical Boston, one of the oldest cities of the United States.
Overall I spent three weeks on the East Coast, but that included a language course in New York. For this post, I have worked out a perfect holiday trip for 15 days without the language school.
Day 1-3
First stop should be Miami. South Beach offers a lot of very nice hotels and the area is perfect to relax and come down after weeks of hard work. Three days should be enough to explore South and North Beach and to visit the Wynwood Area in Downtown Miami.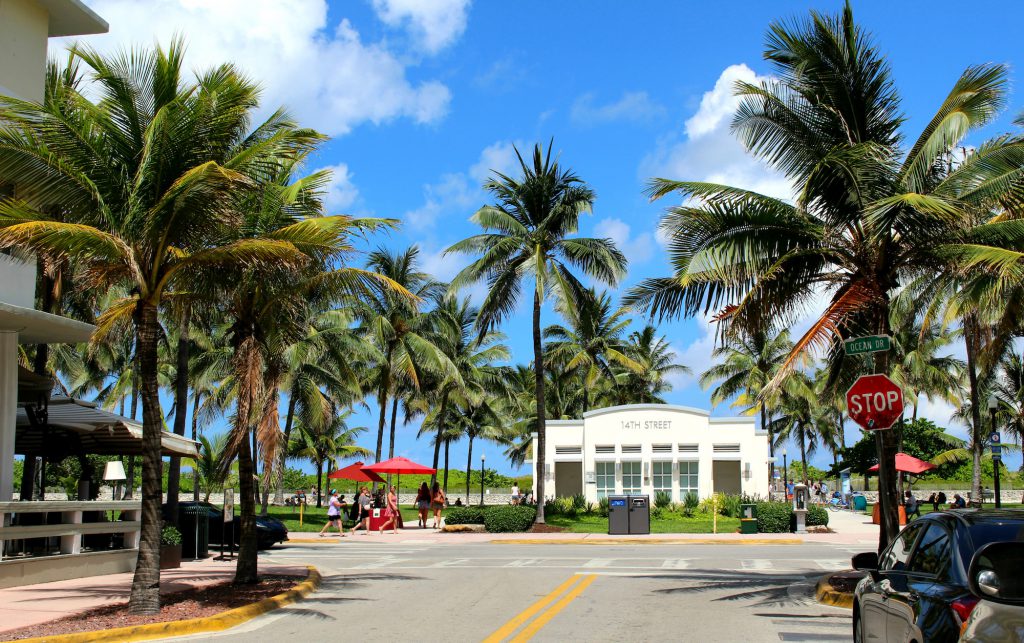 Day 4-10
After the "Miami recreation" you can drive to New York by car (to make stops in Georgia, South and North Carolina and Washington), but that will take you another three days minimum. If your time is short, take the plane to New York. That's what I did. It will take you three hours and you can fly at night.
New York offers a lot of sightseeing hotspots, cultural activities, food markets and shopping centers. Stay a whole week and even a week won't feel like a week. A day in Brooklyn and another only for Williamsburg, two days in Manhattan and another for Greenwich Village, a day in Staten Island and a shopping day – I will prepare another blog post only about New York!
Day 10-12
Next, it's time to escape the big city life. Rent a car in New York and start a road trip to Boston. You have two days for the trip with stops in New Haven (Yale!), Hartford, Providence and Plymouth (Mayflower II!). I stayed a night each in Hartfort and in Providence.
Day 13-15
From Providence to Boston it's only a 50 miles / 80 kilometers drive. Three days are perfect for beautiful Boston. Make sure to spend an afternoon in Cambridge to visit Harvard University. My highlights of the city were Beacon Hill and the Public Garden with the George Washington Statue.
Every vacation comes to an end…
And than, 15 days are over and the Boston Logan airport waits for you. I did this trip and felt that it was perfect in terms of time and distance. If you have any questions about it, shoot me a message!