As you probably know, I live in Berlin. In the summer all anyone wants sunshine and hot summer days including me. And sometimes we are fortunate and get what we want. But where is the light, is darkness. My dog isn't able to go for a walk or to do anything else except lying under cold and wet towels, when the degrees climbs up to 38°/95 F. When it gets very hot in the city, I take the car for a short weekend trip to the baltic sea. My dog is totally crazy about swimming and playing on the beach. My favorite travel destination for those trip is Usedom.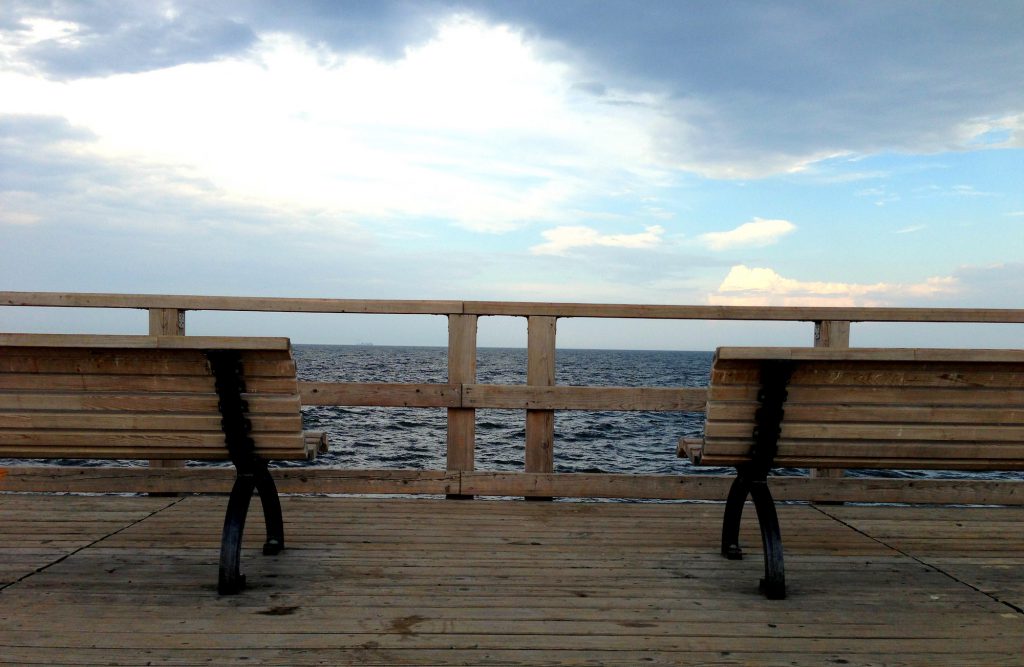 Usedom is an island in the east of Germany. It takes me a three hour drive from Berlin to arrive in one of my favorite villages called Bansin or Albeck. Albeck is the bigger one and offers more cafés, restaurants and shops. Bansin is more cute and small. In between the two villages is another one called Heringsdorf. You can walk on the beach from Bansin over Heringsdorf to Albeck and it will take you 45 or 60 minutes.
They did a real German thing almost everywhere on the beaches of the Baltic Sea. They have devided the beaches in different areas where you can let the dog run without a leash and areas where you have to put on the leash. Since I have a dog, I always go to the dog area to sunbathe. Last time, I rented a beach chair to have some protection against the sun. The chairs cost about 8 Euros per day and are perfect to get some shade, to hang out and store bags and towels.
The baltic sea is very calm and smooth. It is nice for swimming, especially with kids and dogs, but don't try to surf there. There are no waves at all. It is a shallow sea, but some people have underestimated it in the past and have had to be rescued by the beach patrol. So make sure not to overestimate yourself. Even the calm baltic sea has a strong flow.