Hello fairies! Today, I am sharing another post about my favorite place in the world with you. And of course its about Venice Beach! I already posted some photographs weeks ago, but this time it is specifically about biking. I highly recommend a bike tour if you are ever in Venice, California. It will cost you 10 bucks per hour and will give you a special sight of the city.
My favorite tour starts on the beach where you can ride the bike at the boardwalk (3) from Will Rogers Beach (1), over Santa Monica (2) and Venice Beach (4) with the historical Venice Sign (5) to Marina del Rey (7). You can leave the beach on Washington Boulevard in Venice. Turn left to Dell Avenue and it brings you to the Venice Canals (6). The Venice Canals were built by Abbot Kinney in 1905. He wanted to create something like "Venice of America" after he was inspired by Venice in Italy. Here you can start exploring the bridges and canals before. The map below shows the whole tour.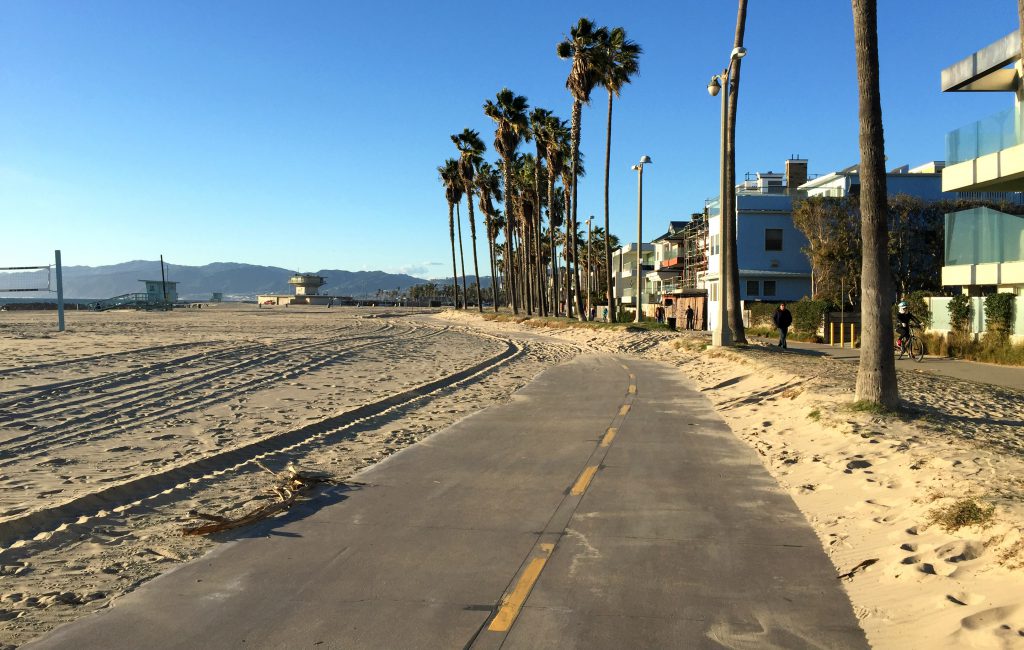 This tour is awesome. You can do the long version and start and end at Will Rogers Beach or you can keep it shorter and start at the Santa Monica Pier or at one of the beach cafes closer to Venice. Either way, it is my definition of happiness on a sunny day: sitting on a cruiser bike, wind in my hair and beach and ocean right next to me.