I love road trips and traveling but I'm not good at making perfect and strategic plans. That's why my trip to Plymouth, Massachusetts was kind of spontaneous. I started my journey in New York City, spent a night in Providence and wanted to go to Boston when I realized that Plymouth was on the way. So I decided to spend the afternoon in this coastal town.
Plymouth is a very historical place. It was in Plymouth where the Mayflower Pilgrims landed and founded the Plymouth colony in 1620. It is one of the oldest cities in the USA and is called "America's Hometown". There are some popular landmarks like Plymouth Rock and the Mayflower II.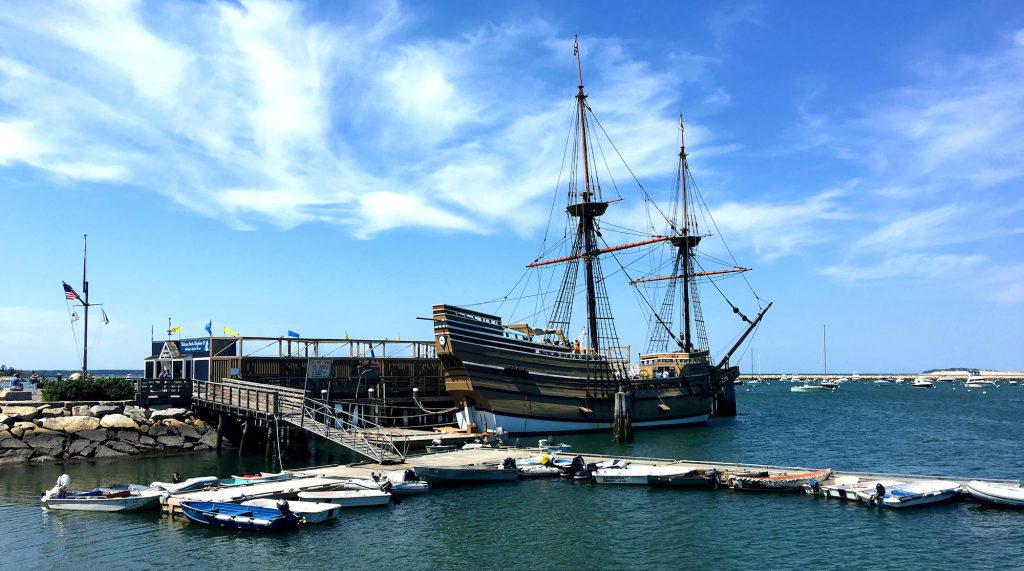 Plymouth Rock is said to be the site where William Bradford and the other pilgrims arrived in the Mayflower. Even if the rock was identified only 120 years after the landing of the pilgrims, it is a very important attraction in Americas history. It sits in the Plymouth Rock Monument. The Mayflower II is a full size replica of the original Mayflower. Today it is located as a museum at the Plymouth State Pier.
I was lucky. The weather was just perfect and I had a very chilly time in Plymouth. The Mayflower II under the clear blue sky was just amazing and I felt the historical atmosphere everywhere in Plymouth.