Last week…California calling! There were only a few days to go and I had to get my things together. When it comes to packing, I'm addicted to lists. Before I go to my closet, I write a list of what I want to take with me. For me, that is even more important the longer you will be away from home. There a bunch of great todo planners you can order within a day, e.g. this daily planning system or pack list pads. When I'm one or two weeks on the road, I count the days and try to pack as much clothes as I normally wear during these weeks. That doesn't work for 6 weeks or longer. This time, packing for California is much harder than the other times, because it has been raining for weeks now and I have to be prepared for rainy and for sunny days.
Packing for California
I write my list in different categories: underwear, pants, tops and sweaters, dresses and playsuits, swimming, shoes and accessories. Pants, tops, dresses or shoes: it has to be a mix of long and short, warm and light clothing. Even though it is winter, you never know what the weather will be. Additionally, I don't have a proper plan and it could be that I change places a few times. (Especially if the rain doesn't stop.)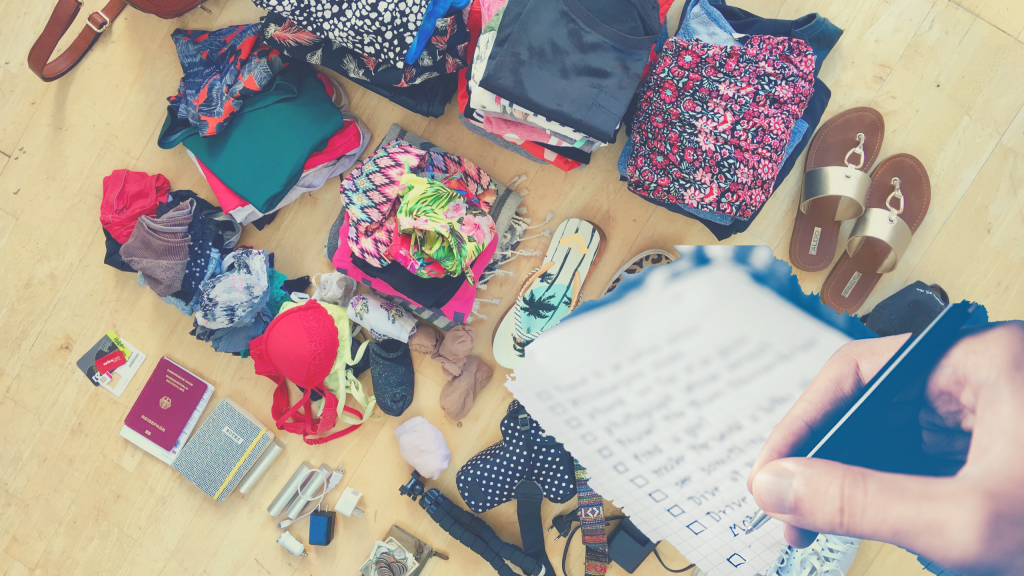 Packing for California: Underwear
That's pretty easy. Take as much as you can, but you have to wash anyway. You can't cover more than 2 or 3 few weeks worth of underwear. I make sure to pack a few tank tops too. They keep me warm under a sweater or a long sleeve and are perfect for summer days.
Packing for California: Pants
Pants are important and even though it's winter in California, I decided on a few pairs in every style. A pair of jeans, two summer pants, a pair of leggings and a few shorts too. Additionally, I always take at least one dress and one or two playsuits. Its the easiest way to dress up in seconds.
Packing for California: Tops & Sweaters
The last winter I visited California, I learned that the days can be very warm and like summer in Germany, but after sunset it gets very cold. Therefore you need at least one or two warm sweaters, a few long sleeves, a light jacket and few more t-shirts.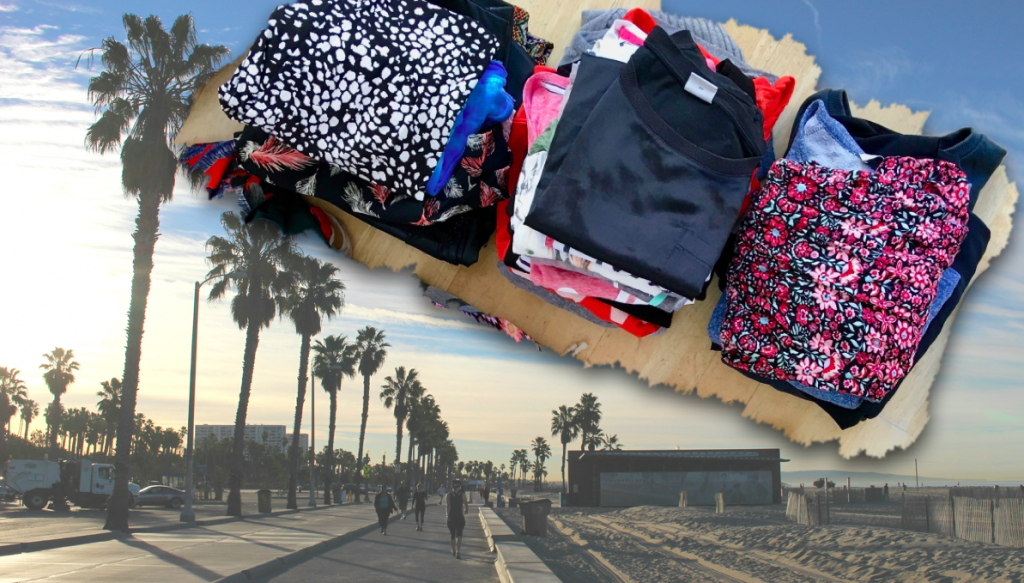 Packing for California: Shoes
Shoes are kind of difficult. It depends on what you are planning to do during your vacation. I always took comfy shoes like sneakers and flip flops until one day in New York when I was invited to a beauty event and didn't know what to wear. It was a good reason to go shopping after all, but nowadays I make sure to take a pair of fancy business shoes with me.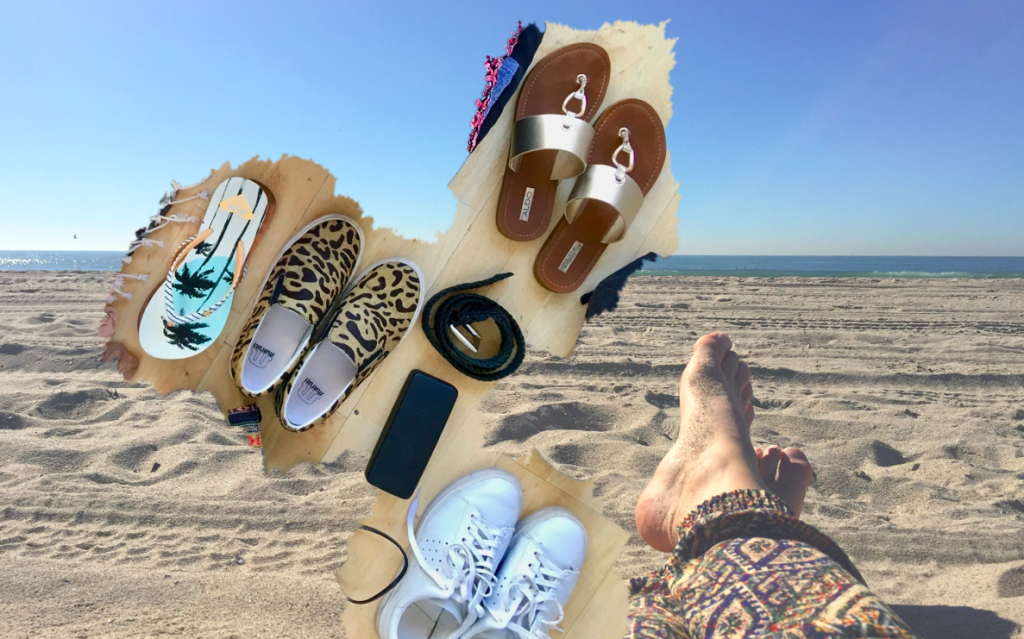 Packing for California: Accessoires
Accessoires totally depend on you! As for me, I need a cap for bad hair days, some jewellery like earrings, rings and bracelets, hair bands, a clutch, my sunglasses, a scarf and a belt for my jeans.
Packing for California: Little helpers and hacks
I got this tip from one of my friends and actually it works super well: Roll all your clothes and save space in your suitcase. Another great thing are packing cubes for saving space.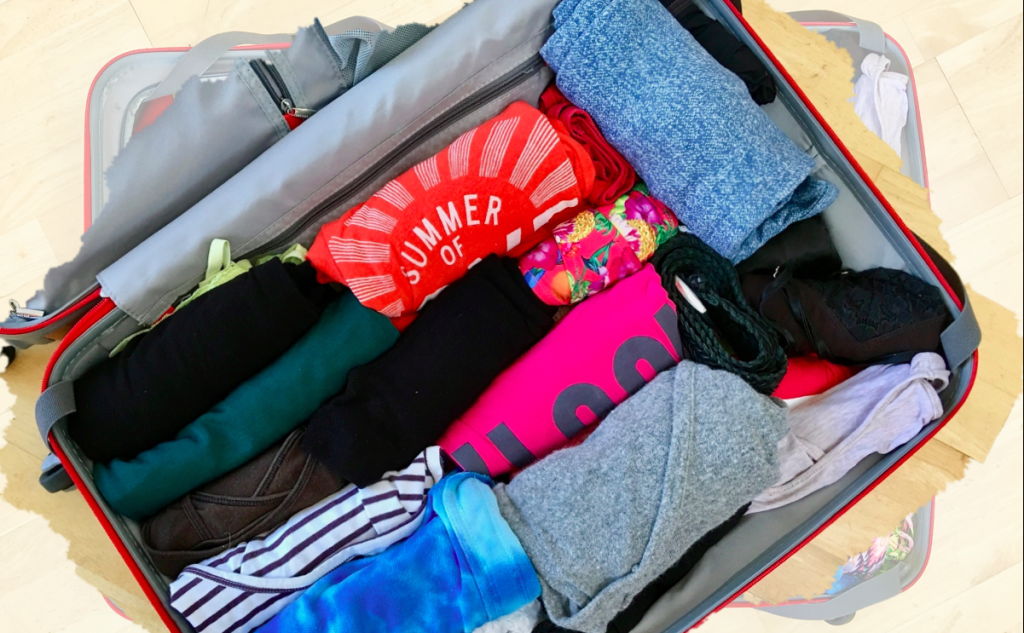 Share it, if you like it!