To be honest, Boston was not on my list when I initially booked flights to Miami and New York. It turned out as a travel fairytale even more. I wondered where I could go after two weeks in New York and after my sister suggested Boston, I decided to go. I only had two days in the city, so I tried to get the most out of it. The hot summer days made it enjoyable to walk through the city and enjoy its whole world of fairytales including American history, live music and ancient buildings.
Everything was lovely.
Boston is a very nice city and after two weeks in New York, Boston felt almost small, very calm and sophisticated. At the end of Quincy Market, there were kids who performed singing and dancing acts, I ate a sandwich on the waterfront and I strolled through a flea market and bought a collar for my dog.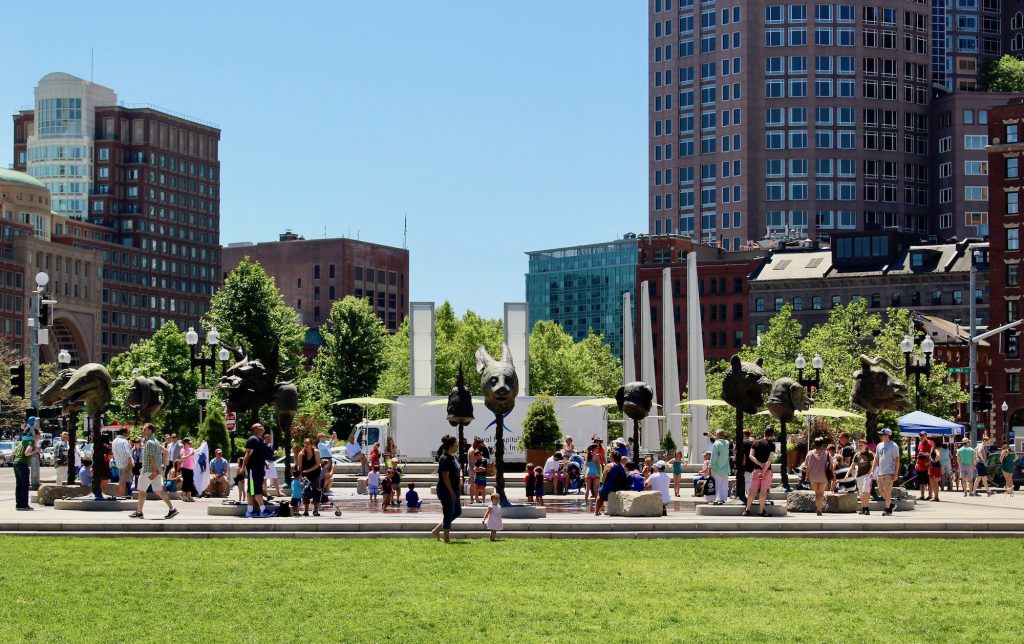 The dog collar is handmade and when I asked the woman who had made it some questions, we got talking. She suddenly said (in German): "I am originally from Germany too!" What a surprise meeting one of my fellow citizen 10,000 kilometres (6,200 miles) away from home. More than 30 years ago she had moved to the United States. She is from the north of Germany like me. Her husband is American and helped her selling the dog items. It was really nice talking to them and one of the many lovely things I experienced in Boston.
Walking in Boston: 7 stops you shouldn't miss
Christopher Columbus Waterfront Park
I arrived by car at the waterfront near Boston Harbour. I parked the car and started walking through Boston. The Christopher Columbus Waterfront Park is a picturesque and calm park by the sea. You can buy drinks and food or read a book and enjoy the view to the sea.
Harbor Walk
Next thing to do is the Harbor Walk. You can take hundreds of photos while you walk along the harbor. It's a very beautiful walk with historic and modern architecture.
Quincy Market
Quincy Market is a MUST-DO for foodies. There's a lot of food to try, cute gifts to buy and some good music to hear while you stroll through the market.
Beacon Hill
This is probably my favourite: Beacon Hill is a very lovely neighbourhood. The State House is a great landmark and the picturesque setting of the area makes you never want to leave.
Boston Public Garden
After all the walking, it was time to relax. I headed to Boston Public Garden and looked at the beautiful flowers, ducks in the pond and people on swan boat. (Yes, you can rent swan boats.)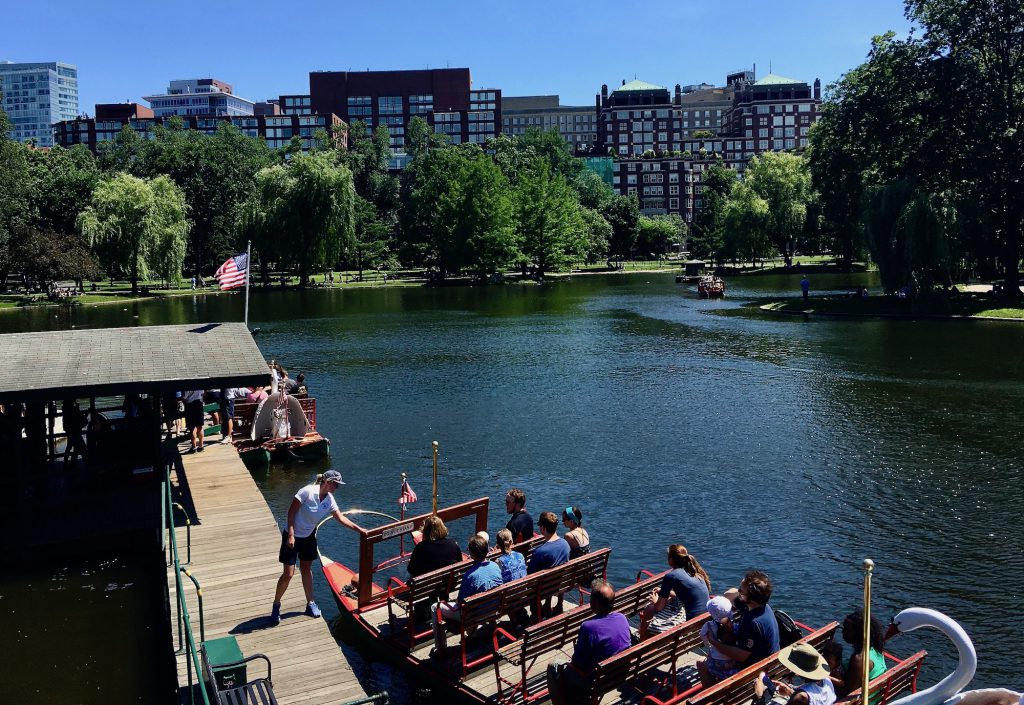 George Washington Monument
When you are in the Public Garden, you should visit the George Washington Statue. It's not the biggest thing in the city, but you can feel the history and it's part of the park.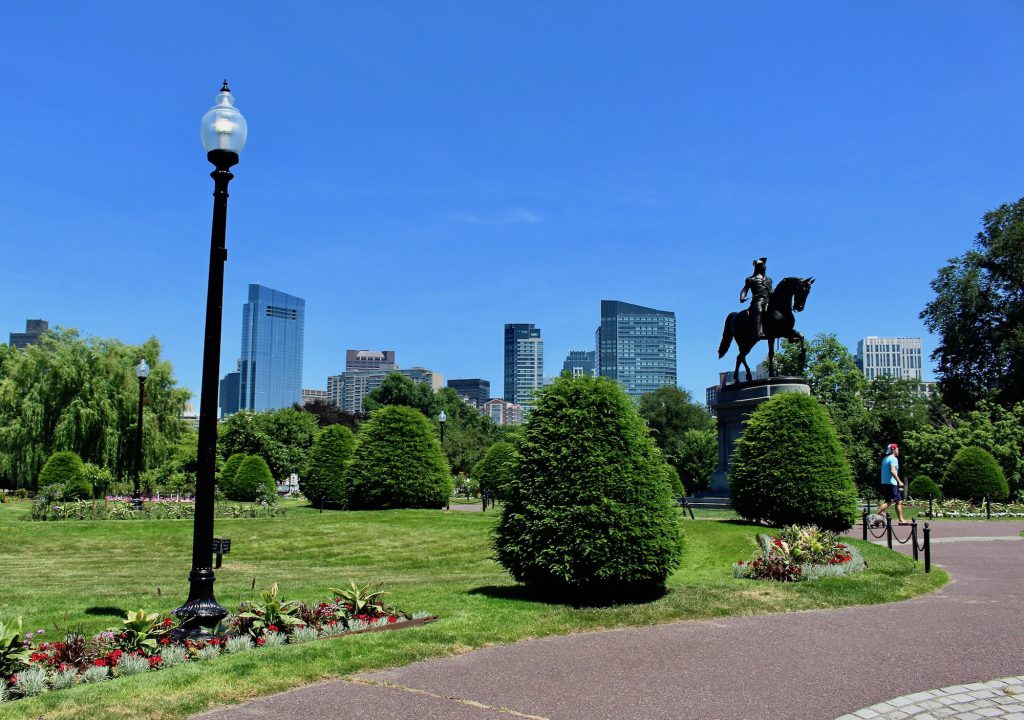 Boston Common
The Boston Common is next to Boston Public Garden. It's the oldest park in the United States and home of historic water fountains and buildings.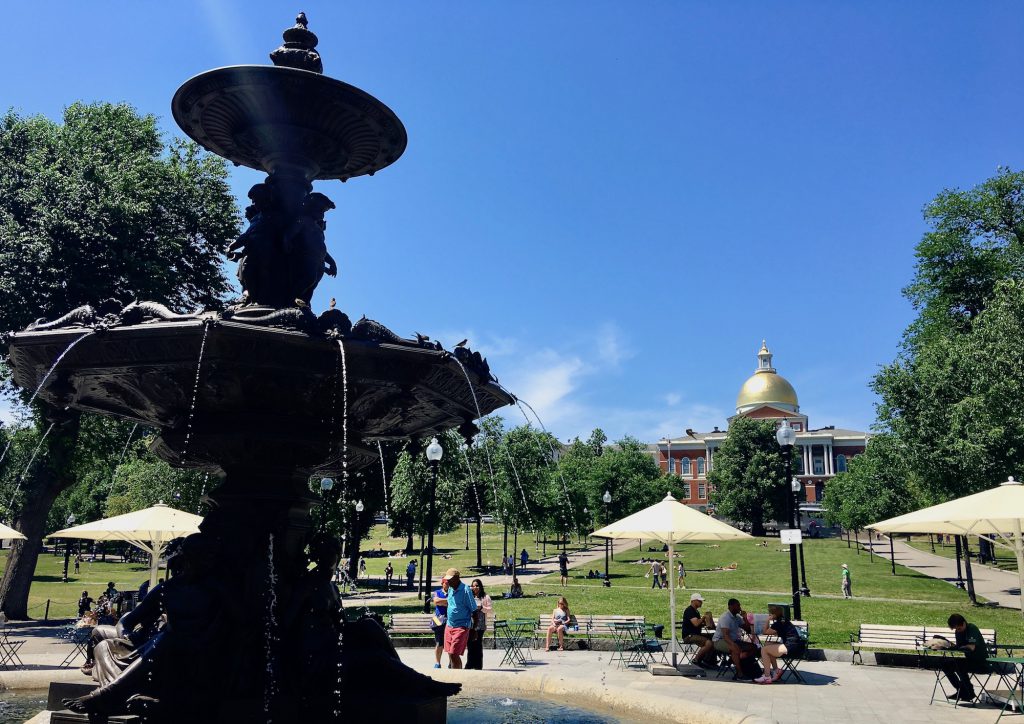 Costum House Tower
Not far away from the harbor you find the Costum House Tower. It forms a great skyline and I took some nice photos of the building. You can visit the tower for great views, but I didn't do that. Click on the link above for more information.
Boston Tea Party Ships & Museum
Last but not least I want to recommend the Boston Tea Party Ships even though I didn't visit the museum. I took a photo from the opposite bridge, but didn't have time for a visit. Maybe you have time or you were already there? Tell me what I have missed!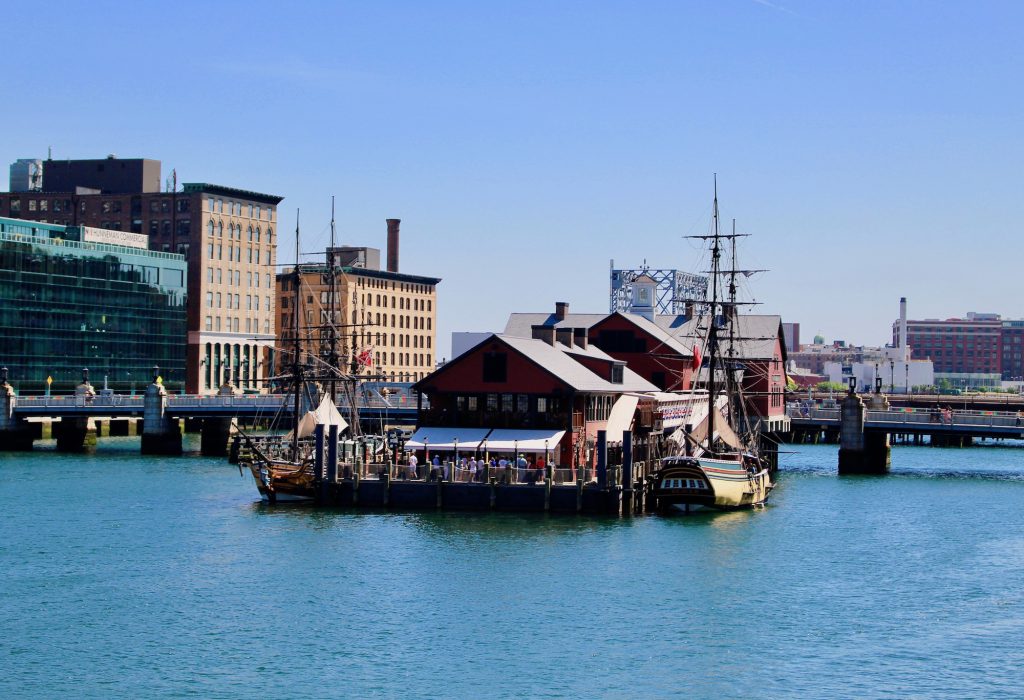 Share the love!