I just got back from another three months in Los Angeles and I am still in love with the city. I really think of going and staying there for at least two or three months every year, because this place is so inspiring for me. Not only because of the people I meet there and events I am fortunate enough to attend, but also because of massive nature and dope views.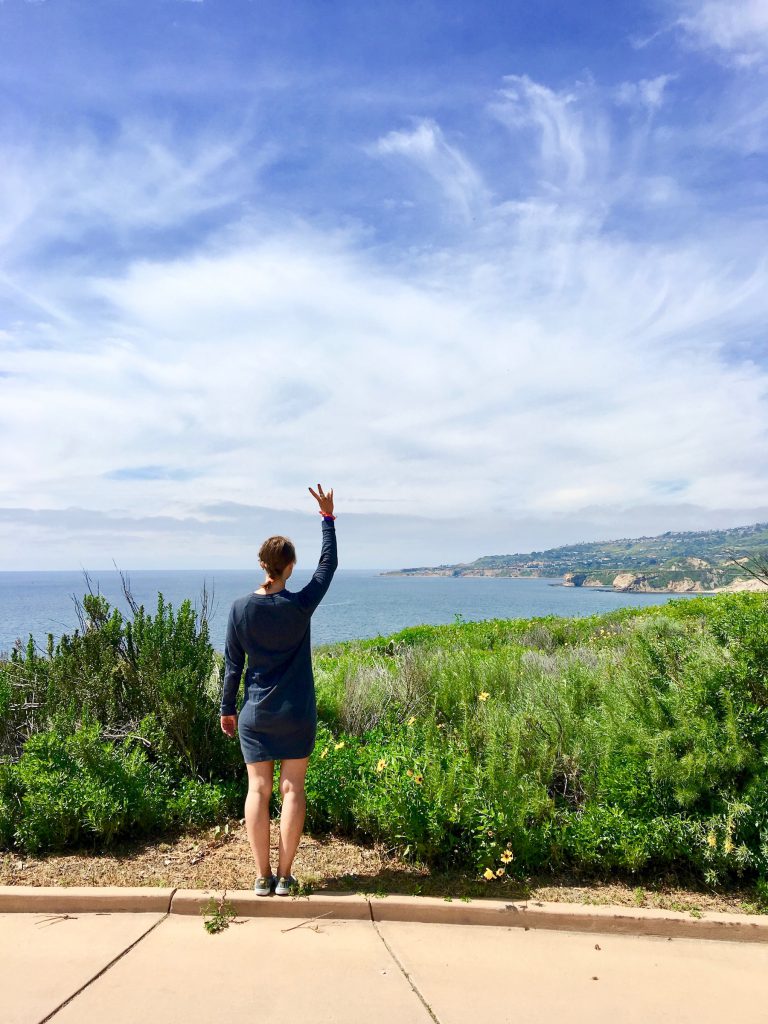 Last month, I visited Palos Verdes and was amazed by its beauty and views over cliffs and ocean and this poem came to my mind:
There are a few things in life, which will always be.
Can you imagine what I am talking about?
Of course it is nature, the sky, the mountains and the sea.
Standing on the edge of cliffs,
shows you endless possibilities.
There is so much to see and to do in our lives.
In reality, there is no barrier, no wall.
We create them by ourselves, even though we don't know.
So, be free, be curious and keep in mind: you can have it all!
Palos Verdes is a one hour drive from Venice Beach and located above the south bay of Los Angeles County. You can go straight to the Palos Verdes Shoreline Park and take a walk close to the shore before enjoying the beach. I took the first exit, stopped at a golf club and took a walking tour from there. How crazy is this when you are playing golf in front of this scenery?!
Share it, if you like it!