Paris is full of stunning and world famous landmarks and yes, you should see most of them. If this is possible on a weekend trip? Yes. But there are some other things to do making your visit a bit more relaxed.
Pretty little alleys meet huge buildings.
A mix of flowers, architecture, cheese and wine.
The city de la mode is the city of lights.
The home of arrogance and serenity.
Let's explore the different arrondissements
in style, with passion and – naturellement – croissants.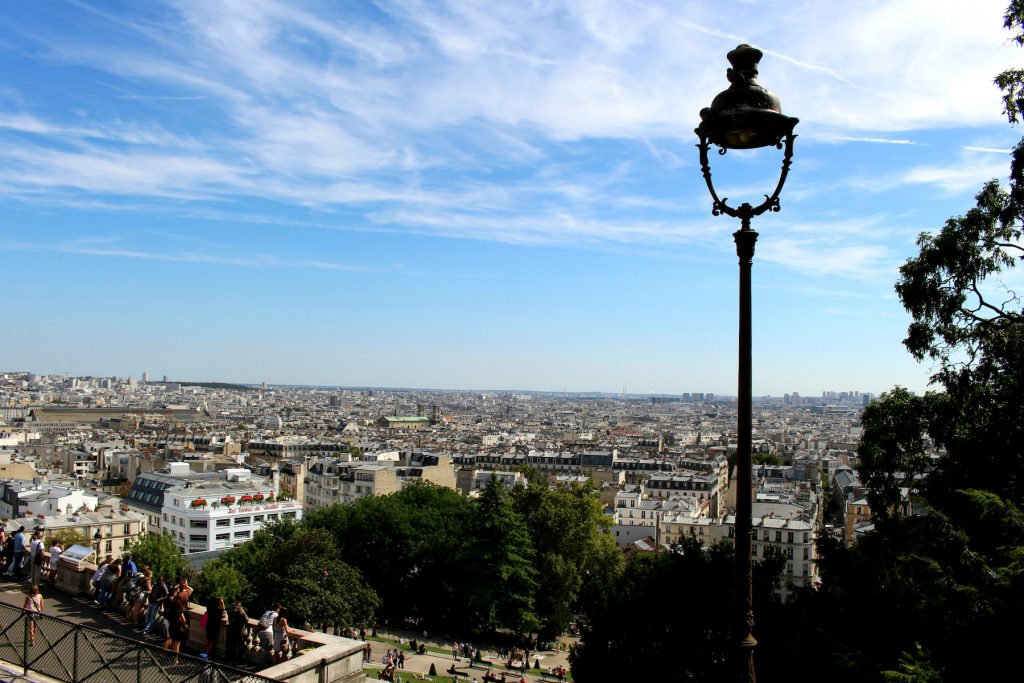 I thought a long time about my favourite things to do in Paris, but then I was sure. Here are my Top 10 things to do you shouldn't miss.
1. Take a walking tour to explore the city
Do you know the song 'I'm Walking' by Tom Petty? That could have been the soundtrack of my Paris visit. I walked almost 30 miles in only two days and I'm not joking. That was absolutely worth it. Besides the main landmarks, the streets of Paris are so beautiful, that it would be too bad, not to walk a few miles and enjoy the Parisienne atmosphere.
2. Read a book at Jardin du Luxemburg
One of my first stops in Paris was the Jardin du Luxembourg. I had never heard about it before, what was a pity. It is a very nice park between Saint-Germain-des-Prés and the Latin Quarter in the 6th arrondissement. I went to this park on Friday night right before sunset and there were a lot of people sat around the pond, on the green and in front of the the castle. The atmosphere was relaxed and everyone embraced the beginning of the weekend. On Saturday morning there weren't a lot of people in the garden. The sun was shining and I felt like a princess, wandering through her own garden…
3. Vintage shopping at Le Marais
This area was my highlight. Some musicians greeted me on sunny Saturday morning on the streets of Le Marais. I bought a coffee and strolled through the cute and colorful alleys. You will find a lot of second hand shops and of course I stopped in a small vintage shop where I bought a few more clothes than planned. The woman who owned the shop was very pleased and gave me a pair of sunglasses for free. Very cool!
4. Saturday flea market at Montmartre
On your way to Sacre Coeur you walk through the streets of Montmartre. It is a bit like Le Marais with small alleys leading through a cute neighbourhood, but maybe more artistic and grown structures than in Le Marais which is more the hipster side of Paris.
5. Climbing the stairs to Sacre Coeur
This place is not only an outstanding and historical church. It offers you one of the best views. But you have to share it with all the other tourists. The only advantage is that this view is free and without standing in line. So take up the challenge and climb the stairs to Sacre Coeur. The view is amazing.
6. Playing tourist in front of the Eiffel Tower
Even if this is mainly a tourist place too, it is amazing. The tower is art and it's outstanding to stand in front of this artwork. I wanted to get a photo of me and the tower and I asked some people if they could take one. But it was not as easy as I had thought it would be. Everyone tried to capture the whole Eiffel Tower which meant that I was a tiny little woman at the bottom of the photo and no one could really tell if this tiny little woman was me. I asked more people. I mean I was for the first time in front of the Eiffel Tower and I really wanted that photo. I got one. Not a very good one, but everyone can see that this is me in front of the tower. Personal mission completed.
7. Have coffee and some food in a cute café
I'm sure that my second visit to Paris will be more relaxed. I want it to be more about enjoying the French lifestyle and less about sightseeing, more eating, less walking. The food in Paris is amazing. In every restaurant or café where I ordered something to eat or drink, it was delicious and fresh.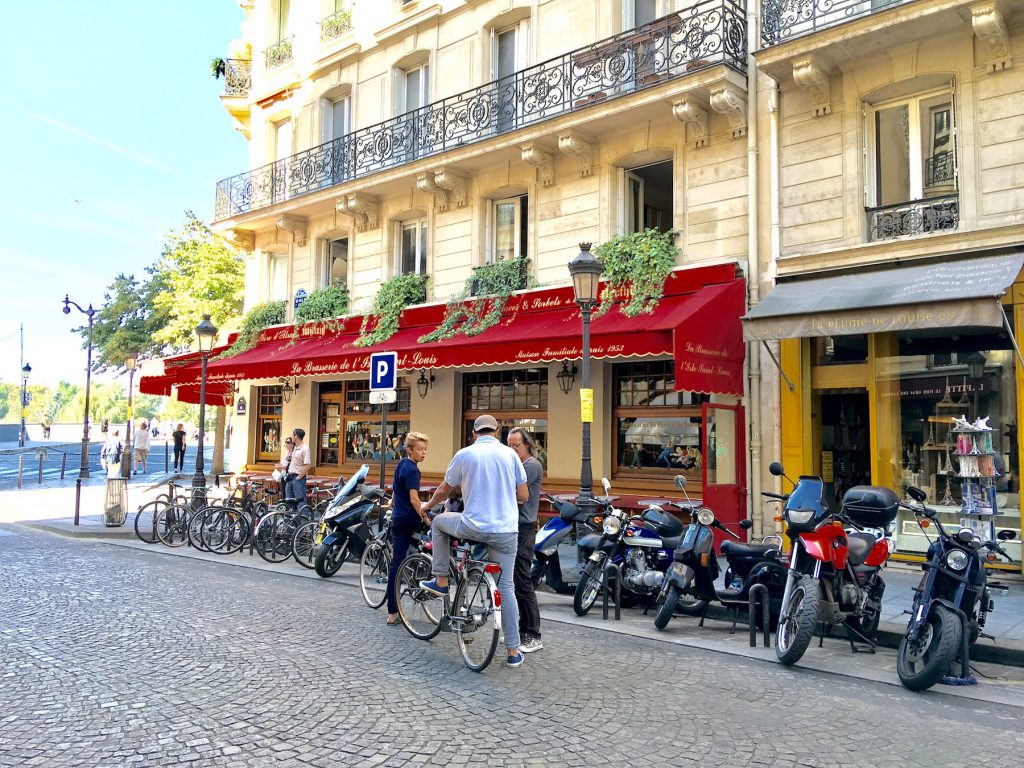 8. Discover the truth of Moulin Rouge
That's maybe too much said about Moulin Rouge. It's nice that you know the building from films but it's just a theatre and the area is nor very beautiful neither are there other things to do. Maybe, I was too naive, but I had expected more magic. However, it's worth a photo and the experience.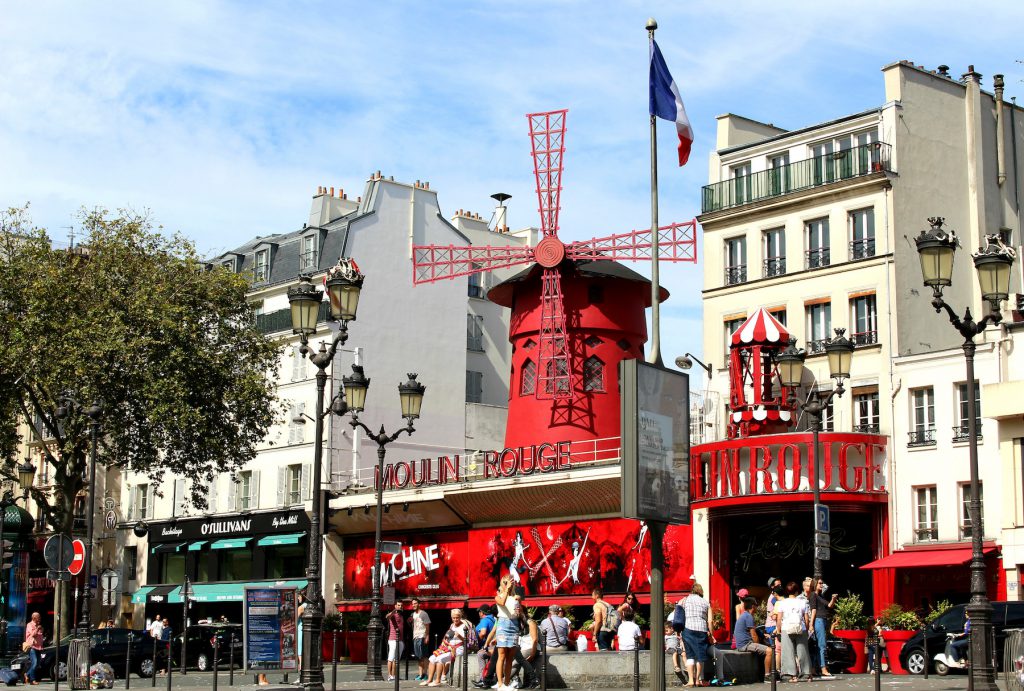 9. Feel like being part of a fairy tale at Jardin des Touileres
I was glad when I saw the Louvre and more happier when I walked passed it to the beautiful Jardin des Touileres where I spend most of the end of my sightseeing day eating cheese and drinking french vine.
10. Listening to street musicians
I met different street musicians in different parts of the city and loved the relaxed jazz and blues music they were playing. Keep your ears and eyes open, to check them out!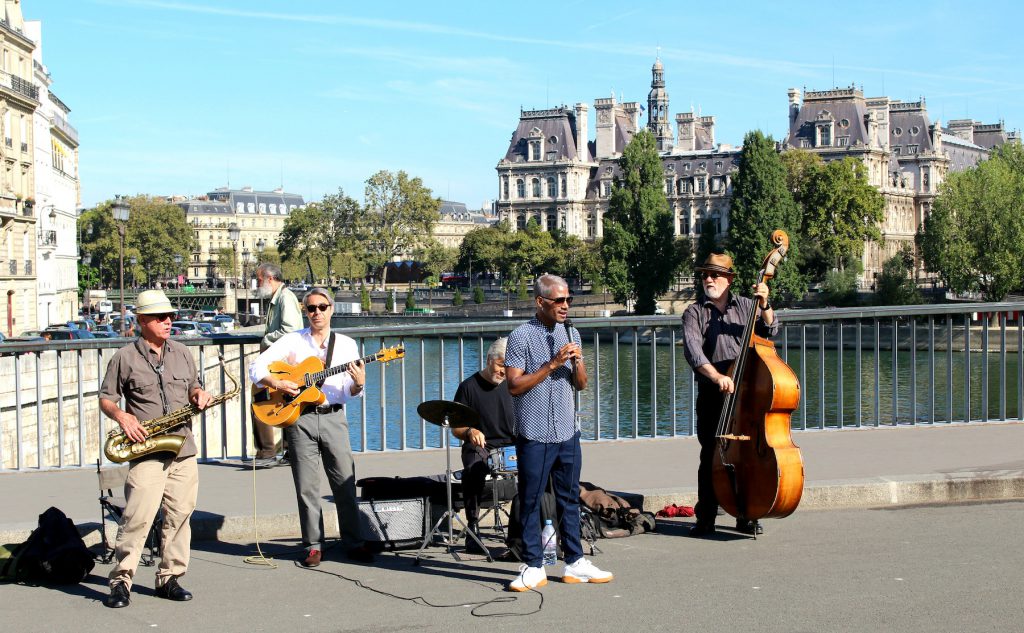 Share it, if you like it!