Palm Springs is famous for its music, celebrity and influencer festival Coachella. We all know the photos which flood our timeline every year in April with festival looks and palm trees. To be honest, I've never heard much about the musicians or the music. Everyone writes, tweets and posts only about fashion looks and parties.
I've also known Palm Springs for another thing.
It was one of the locations in one of my favourite American TV show O.C. California. The grandmother of Seth Cohen (he was one of the main characters in the show) lived in Palm Springs. Seth visited her together with his father and stepbrother. Palm Springs seemed pretty and almost magical with all the palm trees in the middle of the desert. At that same time, it also seemed a bit boring. (Sorry, Palm Springs!)
Maybe that was the reason, it took me so long to visit Palm Springs. Actually, it is not a long ride from LA to Palm Springs. Take the car, avoid rush hours (7-9am and 5-7pm) and you will arrive around 2 hours later.
First stop is the visitor center. You can't miss it. It is located just outside the city's gates at an intersection where you have to make a choice: Go straight and enter the city of Palm Springs or go left for the Aerial Tramway in the mountains. As for me, I decided on the city.
Palm Springs looks pretty much like the home of Barbie and Ken.
Palm trees everywhere, pink and white houses with colourful doors, walls and gardens under an all time blue sky. It feels like having stepped into the fifties or sixties century.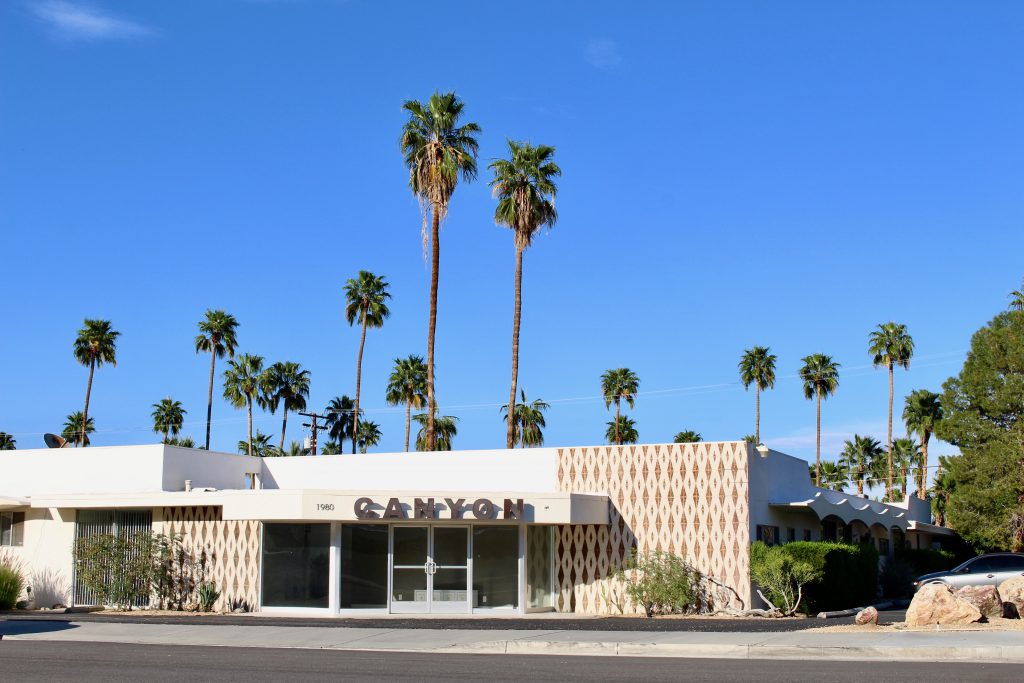 It was super hot and the bars and restaurants helped the people to stay hydrated with drizzle drops from the roofs. I just wanted to have breakfast and dip into a swimming pool more than anything else. That's why I stopped at the ACE Hotel and bought a day pass for the swim club.
Here is where I have to make a confession. I did only one thing in Palm Springs.
Even though I had planed to explore the city and do the ride with the Aerial Tramway, I kept chilling on the lounge chair the whole afternoon. It was so nice with a smoothie in one hand and a book in the other. So I can't tell about special adventures on that day. It was only about swimming, relaxing and reading. Don't blame me. That's what traveling is also for, right?!!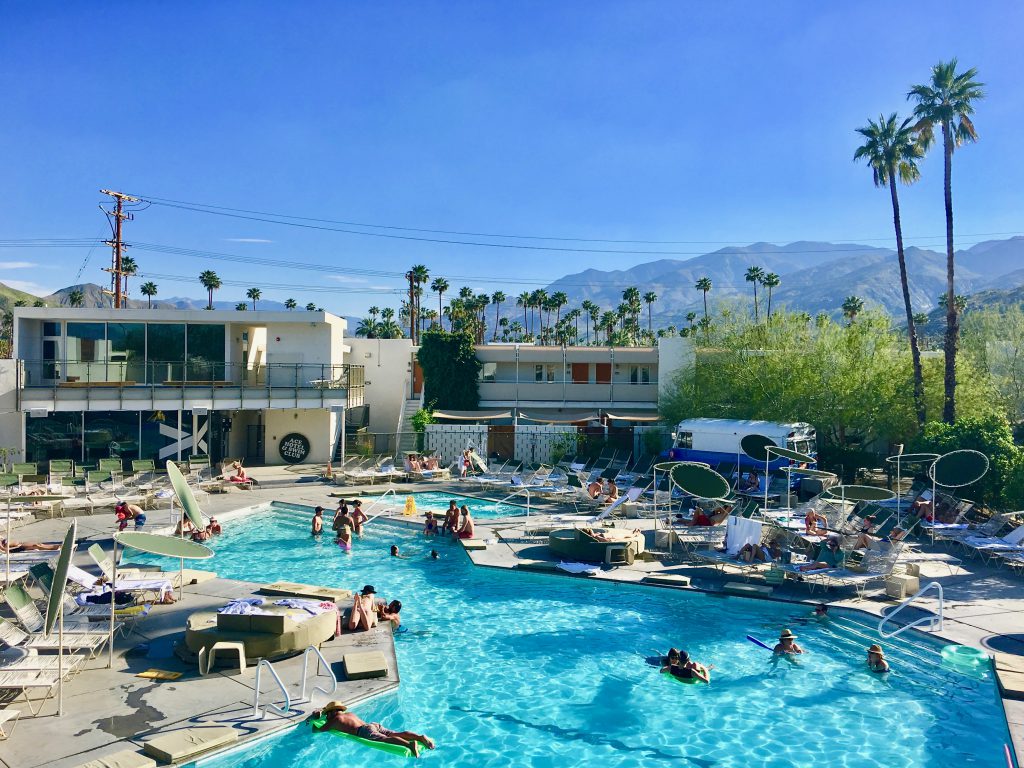 Oh, and after all, I have to say one thing: Palm Springs isn't boring at all. It's like a special pink and palm tree planet. Always warm, always sunny. I'll definitely go back again!
Share some love <3