Silver Lake is a neighbourhood in Los Angeles along the Sunset Boulevard. It is close to West Hollywood and has become hip and trendy in den last few years because of it's dining scene, café spots and shops. Last time I went to Silver Lake I took my camera with me. It was fun to shoot there and I tell you, there are a few spots you shouldn't miss, when you are in LA.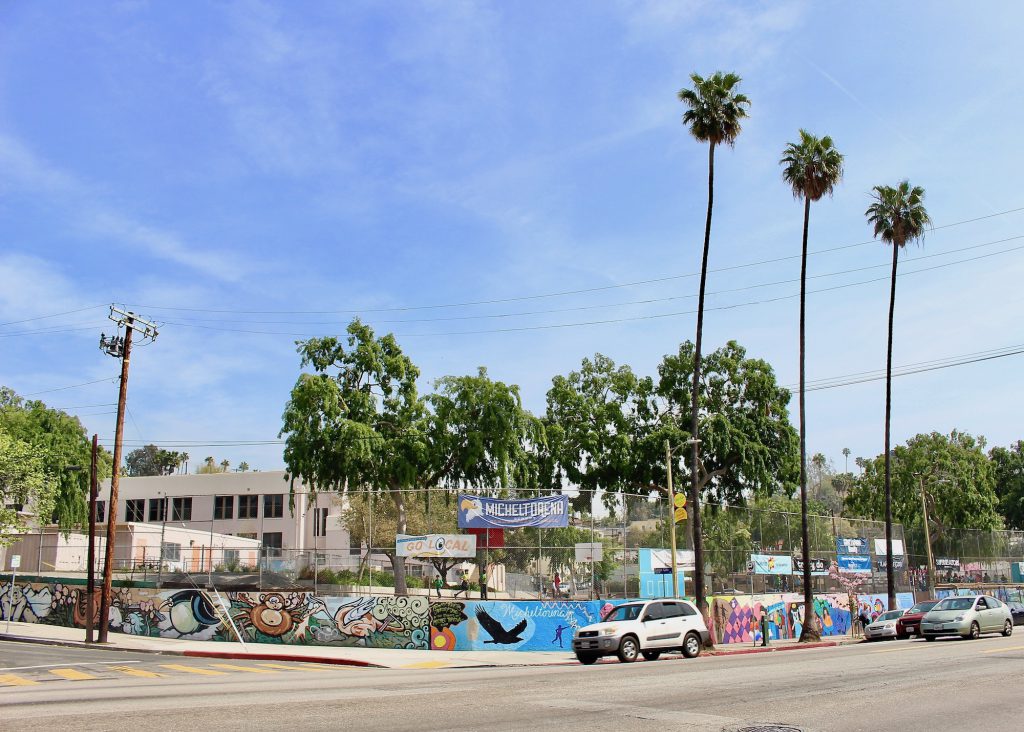 1. Intelligentsia Coffee and Café Stella
First of all, grab a coffee and some pastries at Intelligentsia or hit the brunch at Café Stella. Sit there for a minute or take it to go. I heard that some of the hippest Silver Lake people would rather go to Alfred Coffee and I'm sure that would be a good choice too. However, Intelligentsia and Café Stella attract more creative people and were the first stops on my way.
2. Micheltorena Stairs
The most popular Silver Lake attraction are the Micheltorena Stairs. These are painted stairs, very colorful and with a big red heart in the middle. You find them at the corner of Sunset Blvd and Micheltorena right across the street from Alfred Coffee and Lark Cake Shop. There are always a few people who want to take photos or the sporty ones, who work out. When it comes to photos, I can be very patient, so I got a few ones and was happy when I met a girl who took photos of me and I took photos of her.
3. Keep your eyes open for funny art and Insta spots
There is plenty of street art or funny jokes in Silver Lake. Keep your eyes open while walking down the Sunset Blvd, so you don't miss anything.
4. Go for vintage shopping
There are really nice second hand shops in Silver Lake with clothes of the 20s, 60s and 70s. I went to some independent shops and found really cool things. I didn't buy anything, but that was more about me and saving some money. I definitely would go and check this out again.
5. Best Chilaquiles in town at Tacos Delta
Try the Mexican food at the window eatery at Tacos Delta. As you can read outside, they offer the 'Best Chilaquiles in town" and I would say: give it a try!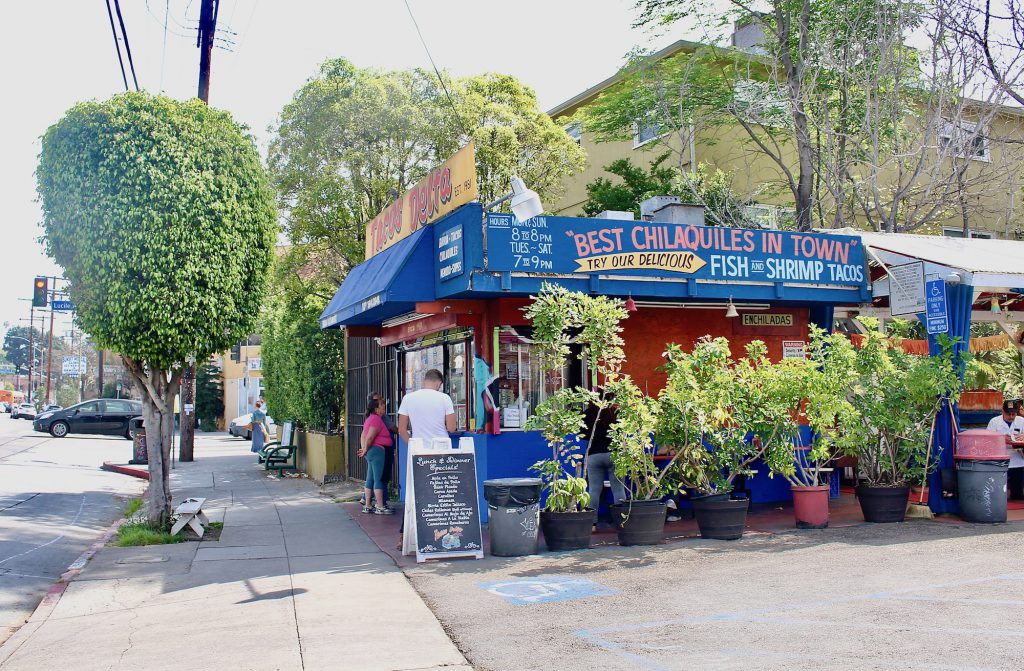 6. Visit Sick City Records
Sick City Records is a retail shop and independent record label. They are selling vintage band shirts from the last 50 years. You can also buy records and cassettes (if you still have a player at home). You see, Silver Lake is on it's way to become the coolest place in LA.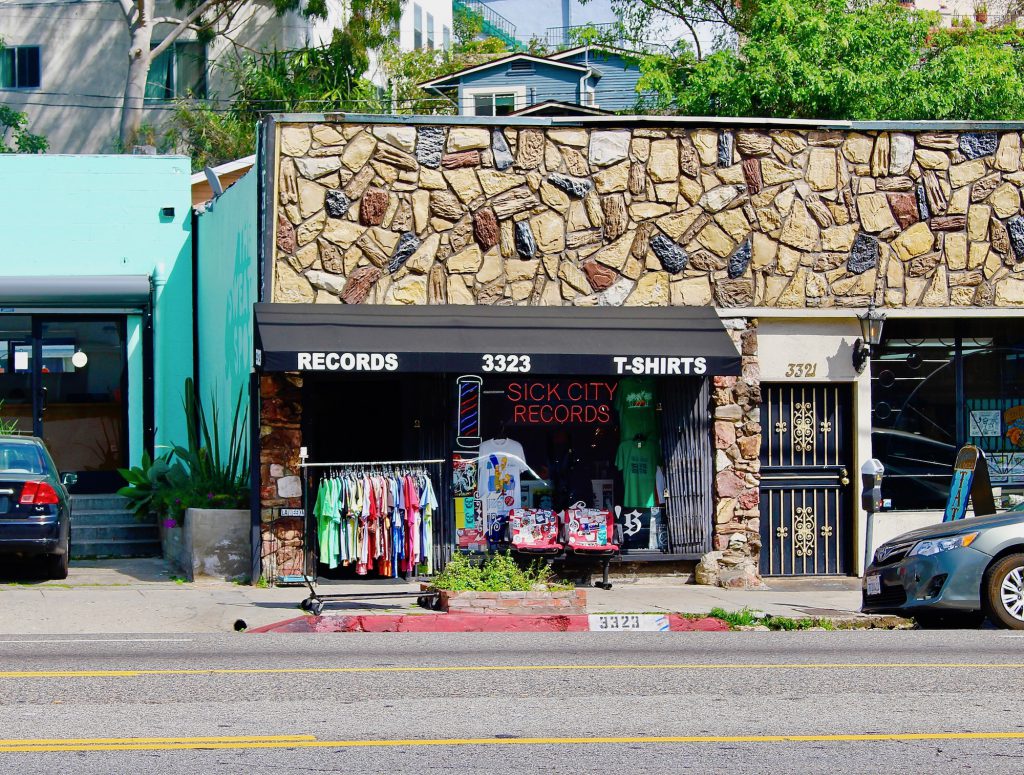 Share it, if you like it!