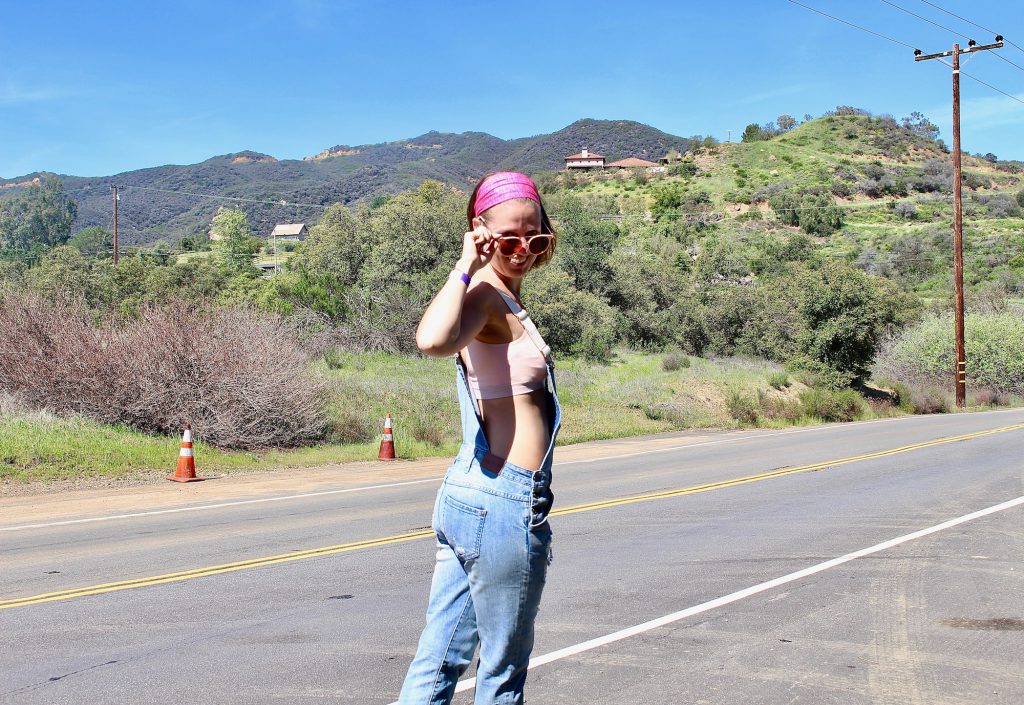 Have you ever seen the movie Mulholland Drive directed by David Lynch? It is named after a super long road in the Hollywood Hills, the Mulholland Drive. Always when I rent a car in Los Angeles, I love to drive through the mountains. In the last weeks, we had a few foggy days on the beach and therefore, I decided to go to the mountains. It was time for Mulholland Drive and I wore my new WILDFOX jeans overall.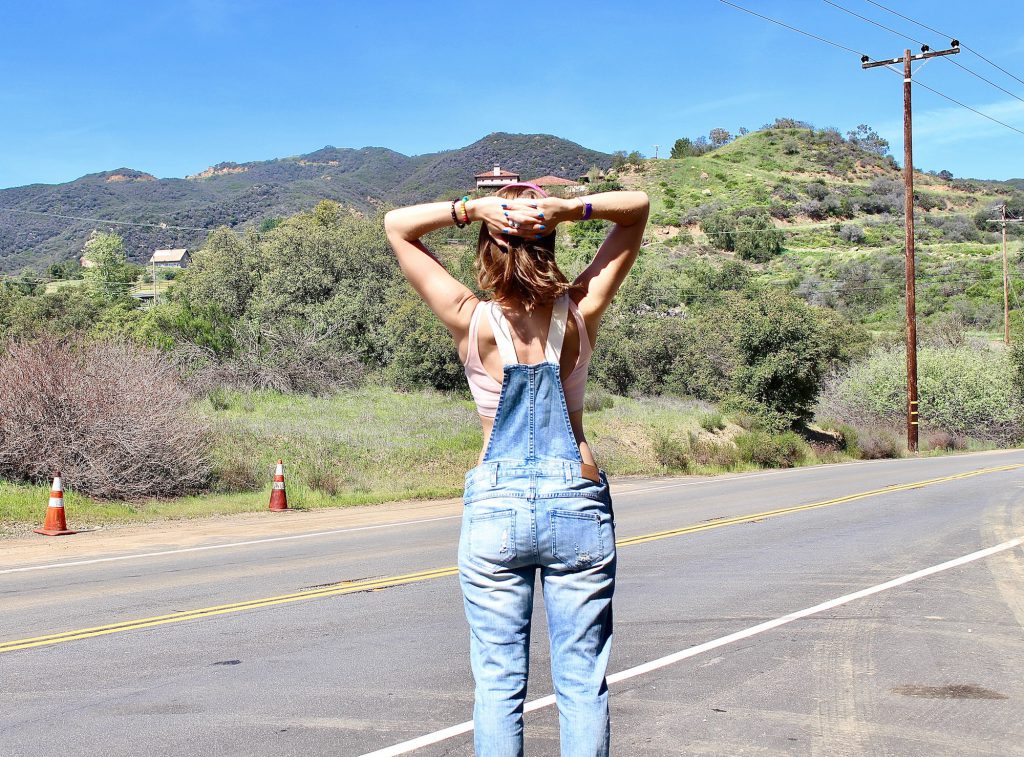 It's great fun to take that road, but you have to be very careful. It's 21 miles long and winds through the Hollywood Hills. It has some nice views to offer and now and then you can stop the car on the side of the road. When I bought my new WILDFOX jeans overall, I decided to show you my new favourite explorer outfit on Mulholland. Hollywood Hills and 'The Chloe in Memory' jeans overall – thought, it would be a great fit…
What else?
To the WILDFOX overall, I combined ALDO sandals (pssst! they are on sale right now!) and a light pink belly top from URBAN OUTFITTERS. The pink sunglasses were my favourites for the last two months. I bought them for 7 bucks in a shop on Abbot Kinney in Venice Beach.
Do you like the look? WILDFOX is one of my favourite brands. It is designed in LA and was launched in 2007. I bought my first sweater years ago and have been in love with their California inspired designs ever since. This 'The Chloe in Memory' jeans overall has a skinny fit and a four pocket styling.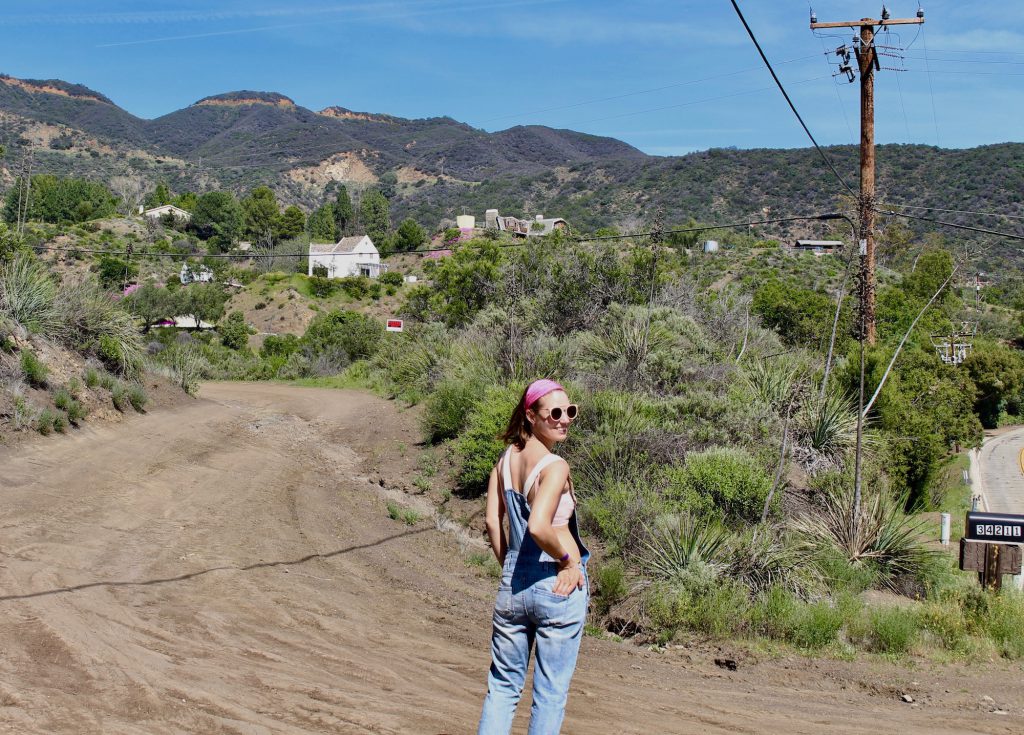 Share it, if you like it!