Until I biked to this little area in LA, Marina del Rey was not more then the calm end of Venice Beach. I know, that doesn't sound very nice, but it was what it was. Everyone told me that it was cute, but that there is not much to do. Only a few little shops selling tourist merchandise, a hotel and fisher or boatsmen. On that day in April, I biked further my second home Venice Beach, through the harbour and all the sailboats. Marina del Rey is the world's largest man-made small boat harbor. It was a great day, super sunny and worth it to spend it outside. It's a nice bike ride through the sailboat marina and when you get through it, you will reach a mall (where you can get Starbucks coffee and a Whole Foods fruit salad for example – like almost everywhere in LA).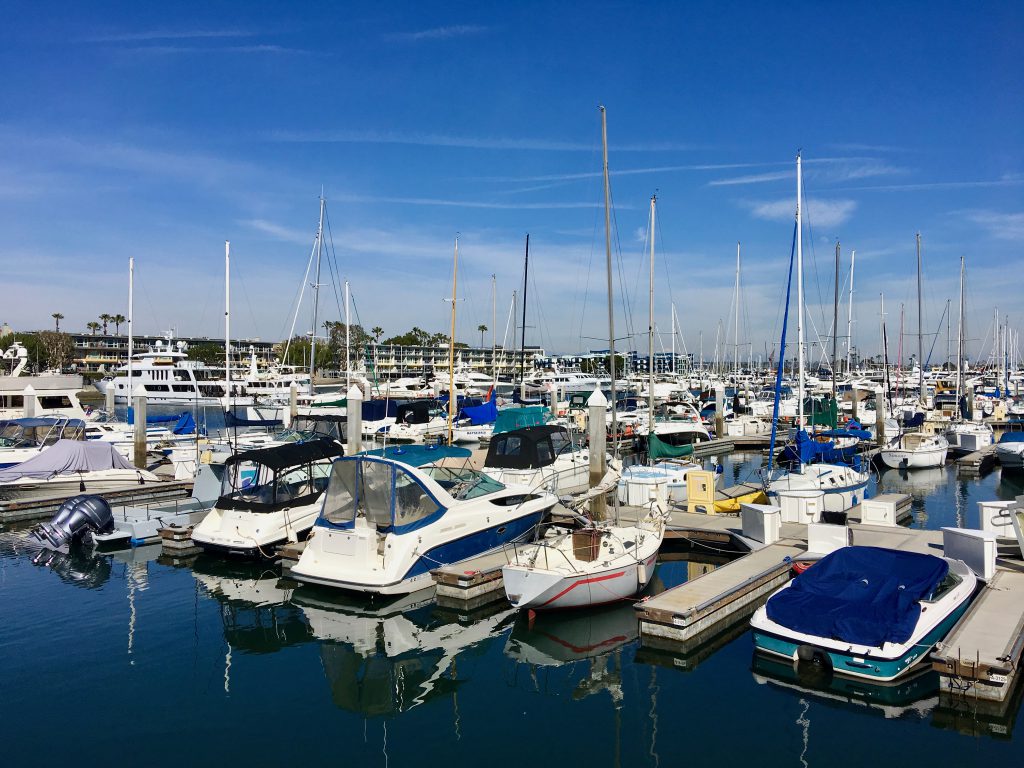 After a few more minutes, you will arrive in Fisherman's Village. That is definitely the cutest part of Marina del Rey and definitely worth a visit. OK, it is not the biggest attraction, but the lovely and colorful houses, restaurants and souvenir shops are enough to enjoy one or two hours there. Local artists and drafters sell their handmade things and restaurants and cafés offer food and drinks. You can stroll around the marina, take some photos in this colorful area and enjoy the sweet weather.
I had a super relaxed time in the village and there were not many people around. Considering that I went there in April, that was not a big surprise. I am sure the area is a bit more crowded during summer season. If you aim to visit Fisherman's Village, do not wait to long. There are plans for a complete redevelopment of the village and nobody knows how it will look after this.