My visit to Lisbon was more of a business trip because I attended the Websummit in November 2017. Therefore, I had not enough time to explore the whole city, but I did spend quality time in the beautiful and colorful quarter Alfama and decided in a heartbeat to go back soon.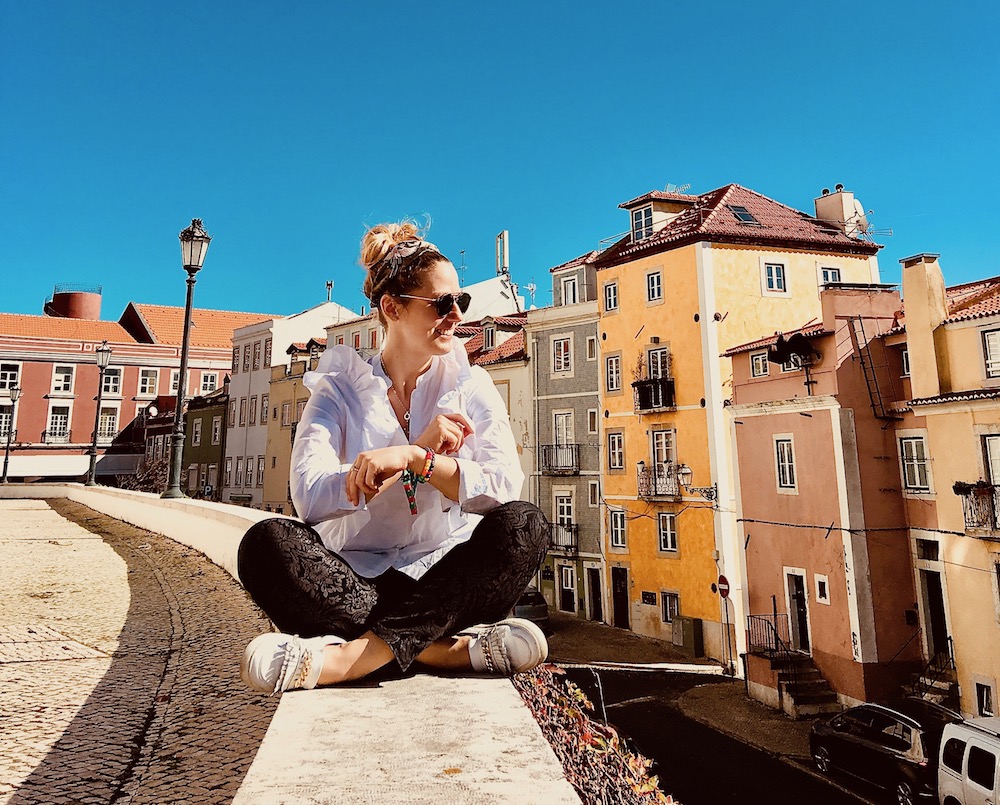 I stayed in an Airbnb apartment which was located in a typical Alfama alleyway. The hosts were amazing and very helpful. They sent me propositions where to go and what to do, they had left a map for me in the apartment and also a bottle of wine and water 😉
It was November and the weather was really good, sunny and warm. So, I managed to take walks through the quarter, enjoy a coffee in one of the cute and small streets. Also, a very fun thing to do is to go to one of the viewpoints and being impressed of those views over the city and the ocean.
The pictures below will give an impression of how cute the city is and I am dying to travel this place again with more time and less pressure!
There are several view points in Lisbon and this one below was super close to my apartment and I went several times. It is called Miradouro de Santo Estêvão and you can find it on Google Maps. During the walks through the quarter, it is a nice break enjoying the view and just relaxing in the sun.
If you love sightseeing, you can also visit a lot of museums and churches. I focused on streetart, architecture and walking, but stopped at one of the popular tourist spots, the National Pantheon of Santa Engracia, which was built on a hill and offers a 360-degree panorama of Lisbon.
I really recommend a visit to the capital of Portugal and think that you would need at least three full days to explore and enjoy the city. As mentioned, I did not the normal sightseeing tours and I have heart from friends and family that the tourist spots are way more crowded in summer until September / October. I went in November and the city was calm, relaxed and the weather was still warm. Let me know, if you have different experiences and also, what I should not miss when I am next time in the city!
Share it, if you like it!